Protect-Fast™ Braided Sleeving & Wrap – PFG Series for GENERAL Use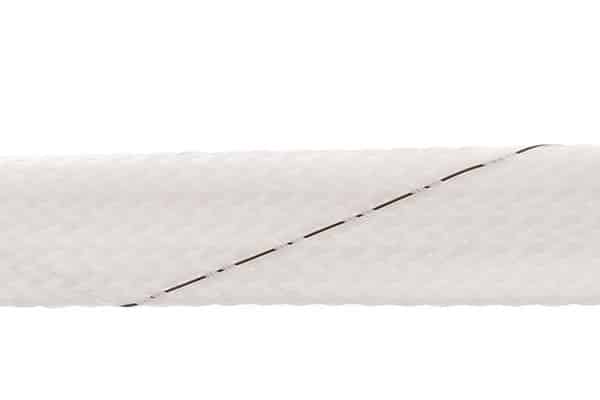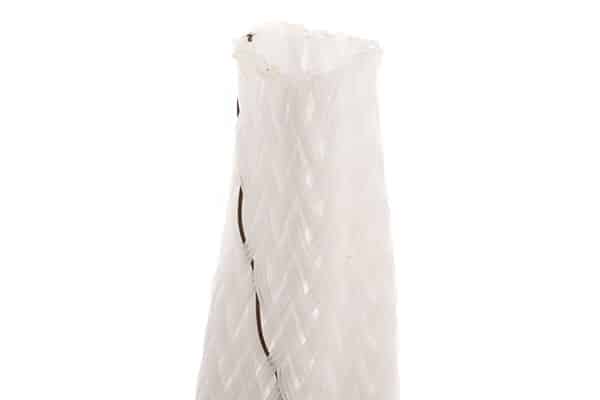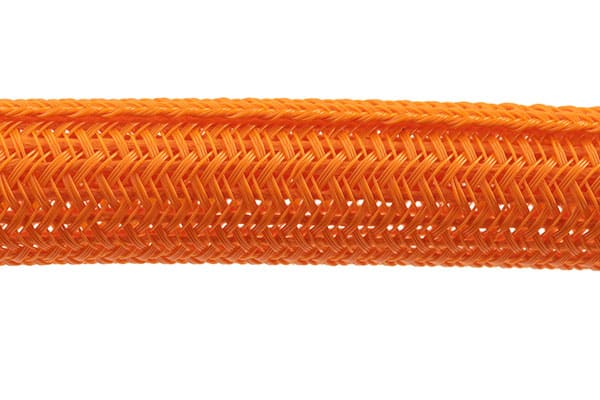 Protect-Fast Braided Wraps & Sleeving for General use provide simple tough & efficient protection from abrasion & cutting for fiber/copper cable assemblies, hoses & wire harnesses. They keep data flowing and provide containment and identification for easier troubleshooting. It is widely used in general industrial /manufacturing environments that require a low to mid range level of abrasion protection.
Key Benefits
Protect cable assemblies, hoses, and wire harnesses from abrasion/chafing
Provide containment for easy management
Easy installation on wires or bundles of cable.
Expandable for additional cabling capacity
Tough, lightweight and low cost
Used in a very wide range of general manufacturing environments.
PFG-PFR — Braided Sleeving
UL94VW-1 flammability rating
Temperature rating from -75ºC to 125ºC (-103ºF to 257ºF)
FAR 25 compliant
FMVSS-302 approved
Expandable to 150%
Halogen-free
Customizable colors and sizes.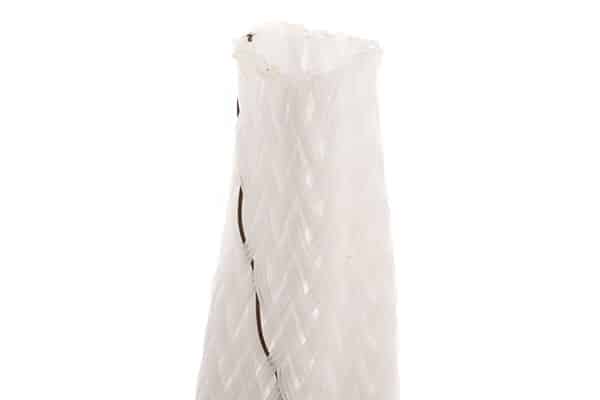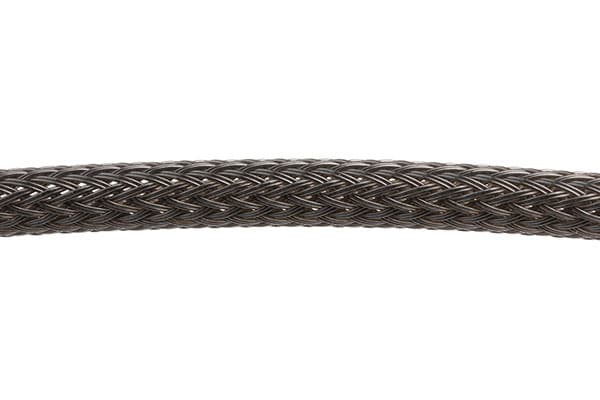 Flammability – self-extinguishing- rated to UL94V-0 and UL94 VW-1
Temperature rating from -75ºC to 125ºC (-103ºF to 257ºF)
FAR 25 compliant
Minimum overlap 25% to optimize cable coverage and protection.
Sleeve your pre-run or add additional cables quickly and easily
Moisture sensitive wicking capability for sensor applications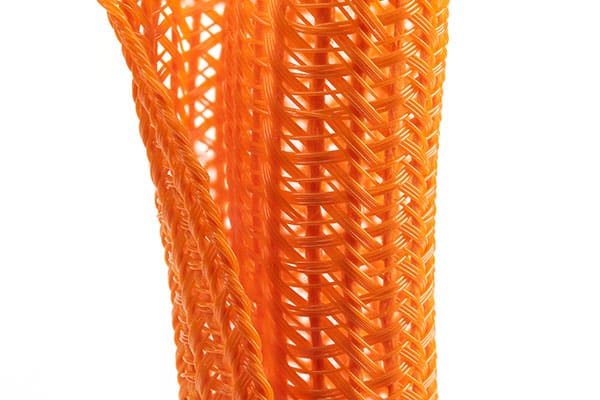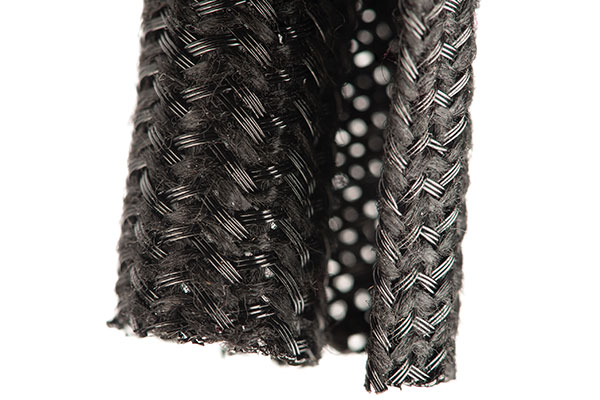 PFG-HLW — Heavy Duty Braided Wrap with Hook and Loop
Tightly-woven high-strength ballistic nylon
Temperature rating from -51ºC to 93ºC (-60ºF to 200ºF)
Expandable open design conforms to connector irregularities.
Convenient access for break-outs and reworks.
Oversize Hook & Loop Closure for constant/extreme use situations e.g. high abrasion areas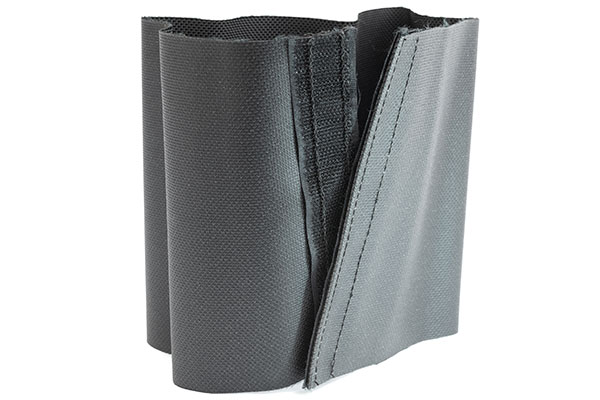 Examples from our client base
PFG-PFR Braided Sleeving
Marine motor cables, hoses and wire harnesses
Wireless equipment-routers, fiber control , base band units
PFG-PFW Braided Wrap
Telecom- Rack Mount Switches and Routers
HVAC - heat pump and roof top chiller control system wiring
Water heaters -residential and commercial
Small Cell Enclosures and Concealment Shrouds
Power Generator Control Systems
PFG-HLW Heavy Duty Braided Wrap
IT -Workstation cabling & under floor cable raceways
Adjustable rail server and data storage equipment racks
Data center, computer room and IT facilities network equipment
Power/Energy: Rectifier & power distribution equipment
PFG
Feature
PFR
PFW
HLW
Type
Sleeve
Wrap
Wrap
Material
Polyethylene Terepthalate
Polyethylene Terepthalate
Polyethylene Terepthalate
Filament Diameter
0.010"
0.008" - 0.015"
0.010"
Wall Thickness
0.025"
0.024" - 0.038"
0.025"
Flammability
-
-
-
Industry Standard Approvals
FAR 25
-
-
Expansion
150% Sleeve
25% Overlap
25% Overlap
Operating Temperature
-70°C to 125°C (-94°F to 257°F)
-70°C to 125°C (-94°F to 257°F)
-70°C to 125°C (-94°F to 257°F)
Melt Temperature
250°C (482°F)
250°C (482°F)
250°C (482°F)
Chemical Resistance
Affected by Cholinated Solvents and Strong Acids
Affected by Cholinated Solvents and Strong Acids
Affected by Cholinated Solvents and Strong Acids
Abrasion Resistance
Low
High
Medium
Recommended Cutting
Hot Knife
Hot Knife
Hot Knife
Colors
30+
4
1
Specific Gravity
1.38
1.38
1.38