Protect-Fast™ Braided Sleeving & Wrap – PFA Series for ADVANCED/ Specialty Use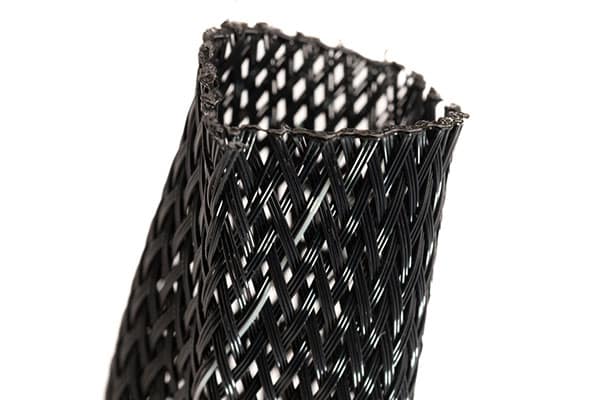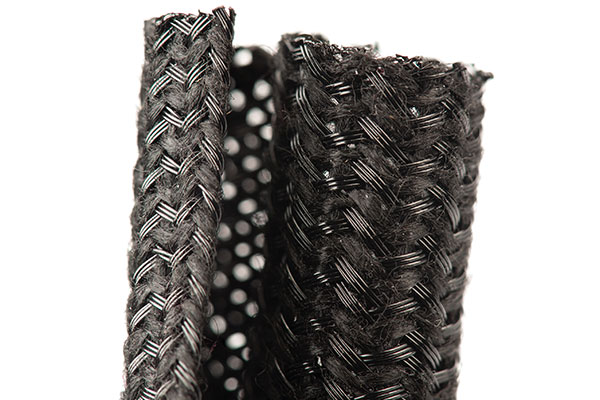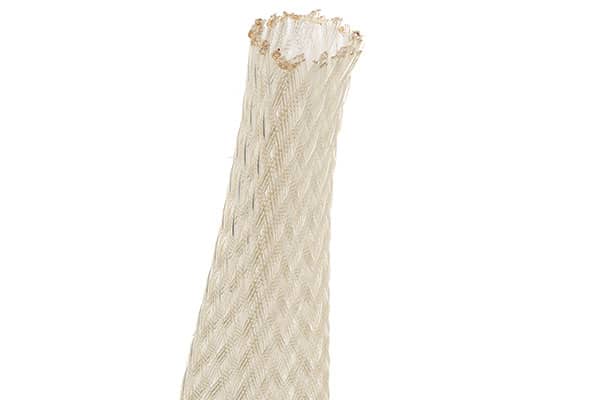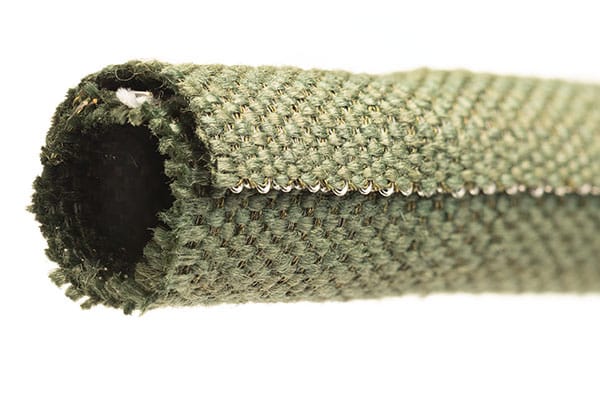 Protect-Fast Advanced Braided Wraps & Sleeving provide enhanced wiring protection and containment for cable assemblies, hoses and wire harnesses in critical industries with challenging conditions like higher temperatures, chemical or flame exposure. They will keep data flowing and provide containment and identification for easier troubleshooting.
Key Benefits that apply to all products
For demanding conditions: high temperature, high vibration, chemical or fire exposure
Protection from abrasion and cutting.
Tough and lightweight for easy installation.
Containment for easy management/troubleshooting/retrofits
All Wraps offer 25% overlap
Superior protection for constant/extreme use – an industrial strength hook and loop secures the cabling.
Flexible sleeve made from tightly woven high strength ballistic nylon
Greater abrasion resistance (8,500 cycles) and water repellency.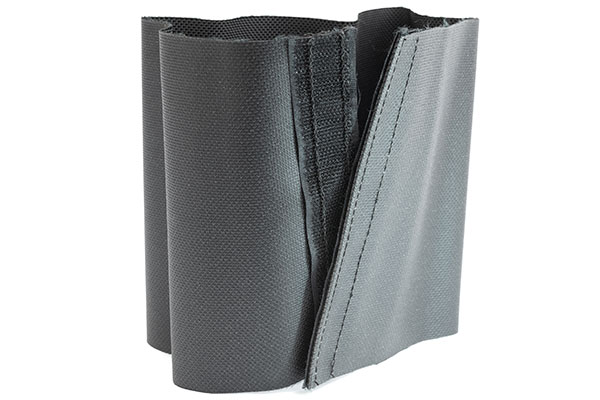 UL94 V-0 and UL VW-1 approved,
FAR 25 approved,
Resistant to solvents and chemicals
Temperature rating from -70ºC to 125ºC (-94ºF to 257ºF)
Hygroscopic Wicking Capabilities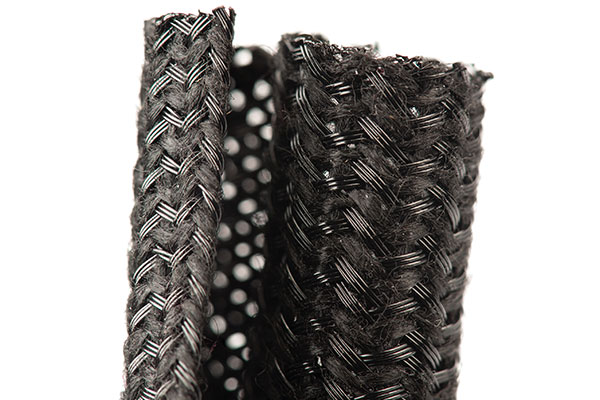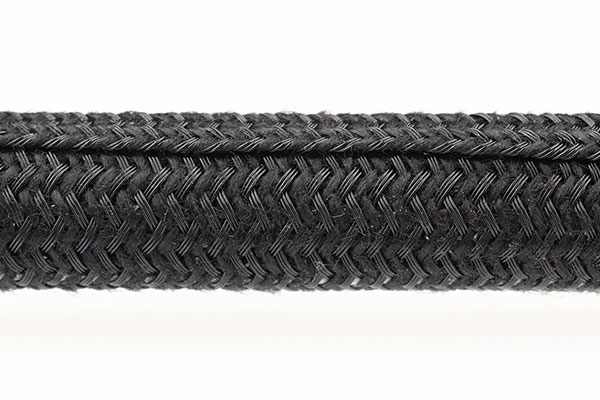 Specialty flame retardant Nomex® for high heat/intense flame conditions up to 329°F (200°C)
FAR 25 compliant
Tough and lightweight
Soft and pliable for easy installation
Used extensively in Aerospace applications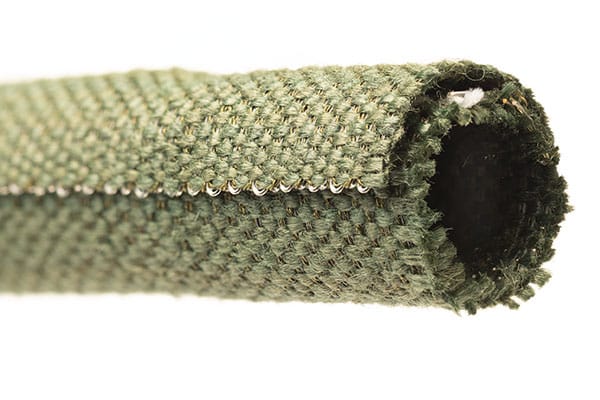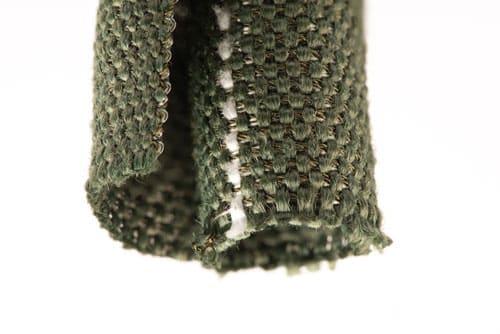 All Sleeving expands 150%
UL and CSA Recognized Component
Flame retardant per VW-1
Temperature rating from -70ºC to 125ºC (-94ºF to 257ºF)
Halogen Free and RoHS Compliant
Extraordinary fray resistance.
Cuts cleanly with hot knife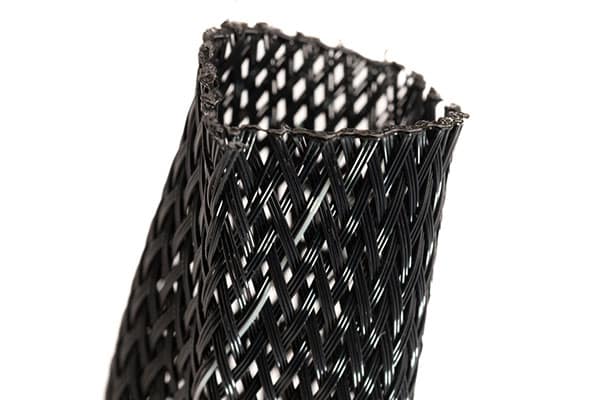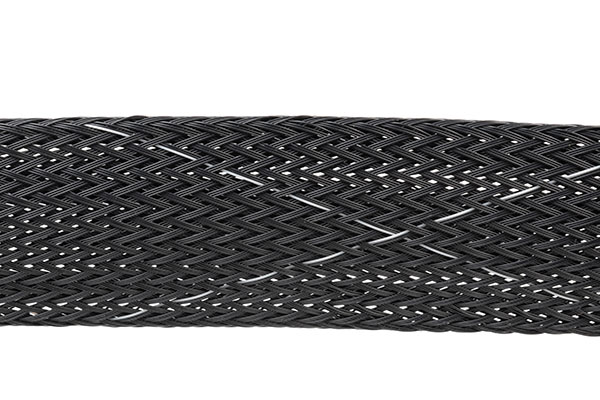 PFA- NMX Sleeving (Nomex®)
Soft and pliable for easy installation.
Protects under intense heat up to 662°F (350°C).
Nomex fireproof braided sleeving, with tensile strength of 90,000 psi
Impervious to short-term gasoline and most engine chemicals exposure.
FMVSS-302 approved
Cuts easily with scissors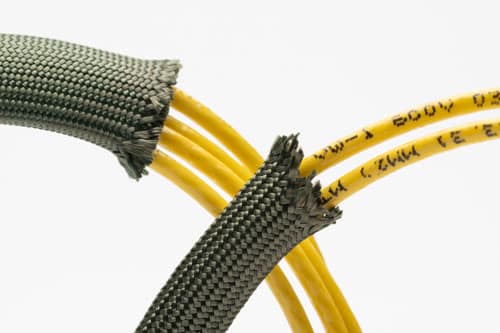 Extremely lightweight, used extensively in aerospace
Resistant to high temperatures. 545°F (285°C).
Virtually impervious to solvents
Made of 8mm flame-resistant PPS – yielding excellent dimensional stability.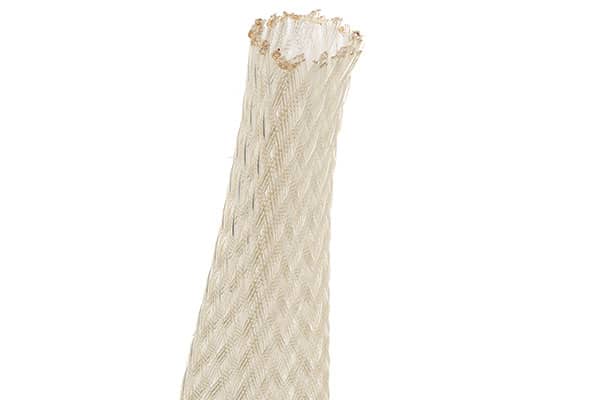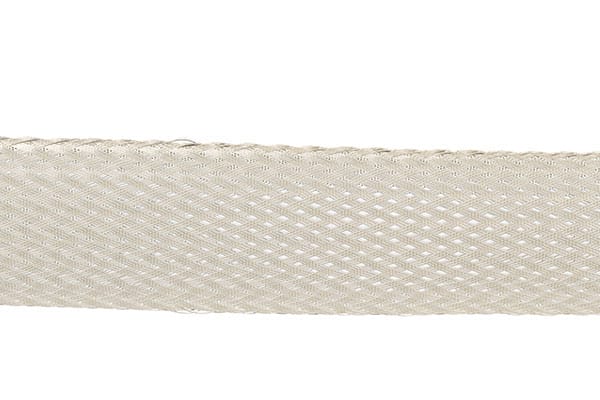 UL-VW-1 Flammability
Plenum rated NFPA 262 and UL 2024
Temperature rating from -75ºC to 150ºC (-103ºF to 302ºF)
Low out-gassing
Resistant to strong acids and gasoline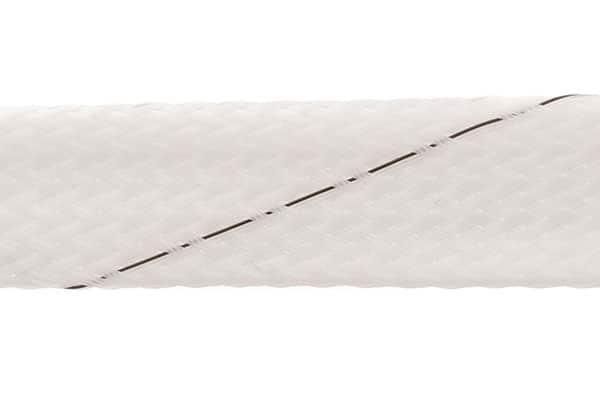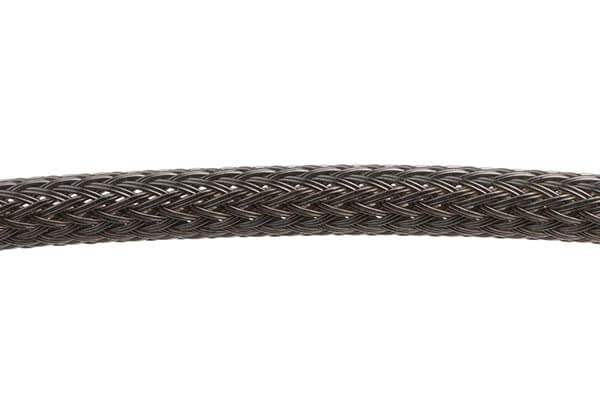 UL-VW-1 Flammability
UL Recognized Component
Halogen Free & RoHS Compliant
Prop 65 Clean
Cuts cleanly with knife or scissors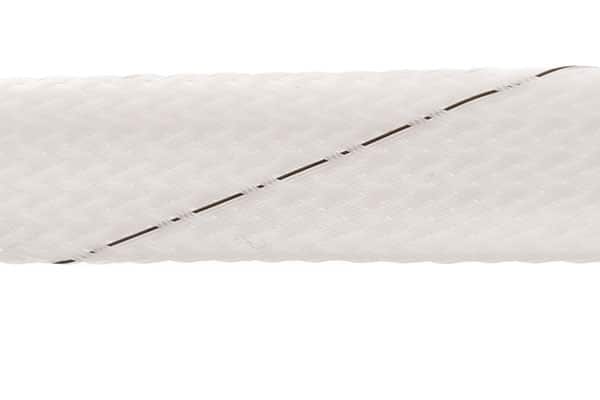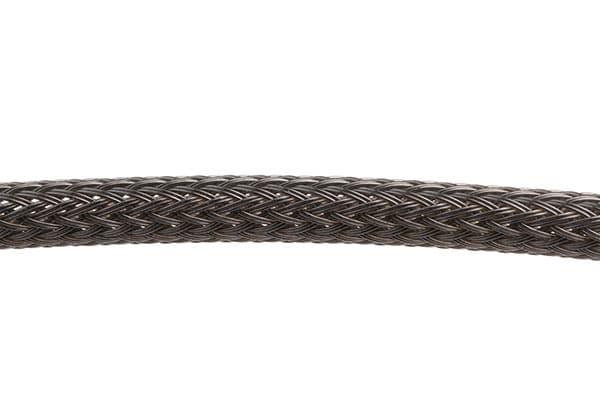 Examples from our client base
PFA-NXW Wrap (Nomex)
Aerospace, Commercial/Military -wiring installs and retrofits
Fuselage frame wire routing
Flight control systems
Medical: Digital Radiography and 3D X-ray Inspection Systems.
PFA- PCF Wrap
Construction: hydraulic pistons and electrical control system. Hoses and cables
Outdoor Fiber Distribution Pedestals
IT/Networking Universal Broadband Enclosures
PFA- NMX Sleeving (Nomex)
Aircraft cockpit wiring
Digital Radiography and 3D X-ray Inspection Systems.
Resistant to x-rays and beta/gamma radiation
PFA-PSM Sleeving
Satellite systems
Aeronautic control systems
PFA-ECM Sleeving
Space flight systems - low outgassing
and radiation resistance
PFA
Feature
PFR
PFW
HLW
PSM
ECM
PCF
NMX
NXW
Type
Sleeve
Wrap
Wrap
Sleeve
Sleeve
Sleeve
Sleeve
Wrap
Material
Polyethylene Terepthalate
Polyethylene Terepthalate
Polyamide 6
PPS
Halar
Polyethylene Terepthalate
Nomex
Nomex and PPS
Abrasion Resistance
Good
Better
Best
Best
Good
Good
Acceptable
Good
Expansion
150% Sleeve
25% Overlap
25% Overlap
150% Sleeve
150% Sleeve
150% Sleeve
150% Sleeve
25% Overlap
Flammability
VW-1
VW-1
-
-
VW-1
VW-1
Self-Extinguishing
-
Industry Standard Approvals
FAR-25
FAR-25
-
FAR-25
FAR-25
-
-
FAR 25
Operating Temperature
-70°C to 125°C (-94°F to 257°F)
-70°C to 125°C (-94°F to 257°F)
-51°C to 93°C (-60°F to 200°F)
-70°C to 200°C (-94°F to 392°F)
-75°C to 150°C (-103°F to 302°F)
-70°C to 125°C (-94°F to 257°F)
-60°C to 220°C (-76°F to 428°F)
-60°C to 200°C (-76°F to 392°F)
Melt Temperature
250°C (482°F)
230°C (446°F)
210°C (410°F)
285°C (545°F)
250°C (482°F)
250°C (482°F)
350°C (662°F)
-
Chemical Resistance
Affected by Cholinated Solvents and Strong Acids
Affected by Cholinated Solvents and Strong Acids
More Affected by Strong Oxidants and Strong Acids
No Effect
Little to no Effect
Affected by Cholinated Solvents and Strong Acids
Little to no Effect
No Effect
Wall Thickness
0.025"
0.024" - 0.038"
0.026"
0.024"
0.028"
0.024"
0.016"
-
Filament Diameter
0.010"
0.008" - 0.015"
-
0.008"
0.011"
0.008"
-
-
Recommended Cutting
Hot Knife
Hot Knife
Scissor
Hot Knife
Hot Knife
Scissor/Hot Knife
Scissor
Scissor
Colors
4
1
1
2
3
2
2
1
Specific Gravity
1.38
-
1.13
1.3
1.68
1.38
1.38
-