Gaming Equipment Solution
Spring-Fast ® BT Series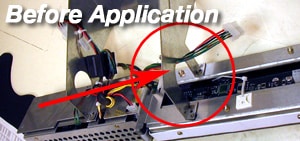 Gaming Equipment with circular and semi-circular panel cutouts within the top box electrical controls section had very sharp edges requiring consistent protection from wire chafing during the shipment process and operation. Casinos go to great lengths to avoid, let alone minimize, equipment downtime. A simple chafed wire can not only shut a machine down, but can also lead to a more catastrophic event such as a fire.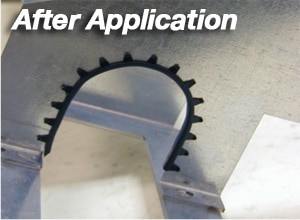 Solution:
Spring-Fast ® BT Series installed fast, clean and securely, providing a low profile precision fit. The self-gripping capabilities assure precise fit along the straight edges with advantages including safety and ease of installation without adhesives. Value engineered Spring-Fast relegates wire chafing to a non-issue. Straps on, Holds fast!
Info Sheets: Spring-Fast, Protect-Fast, and the DTi catalog. Spring-Fast  Spring-Fast® Mil-spec Grommet Edging  M22529/2 Spring-Fast SL Series Grommet Edging Spring-Fast BAP Aero Grommet Edging The Benefits of Using Spring-Fast Grommet Edging vs Nylon Grommets-...
read more
DTi created a grommet edge solution that performs without glue.  However, some clients still add some glue to the product.  Why? Surely that's like licking an envelope to seal it and then adding sealing tape? The explanation has some complexity despite the seeming...
read more