Use Case:  Energy Sector: Offshore and onshore wind turbine enclosures.
Client:         Major OEM in the energy technology sector incl. wind /hydro/solar
Solution:     Trim-Fast EPDM S7
PROBLEM:
The generator and power inverter in a wind turbine's hub & machine head that lie behind the rotor need to be consistently and reliably protected from the environment given they are so exposed to the elements.
The enclosures are designed for strength and rigidity so are built with thicker sheet metal than typical industrial wire routing panels and can range up to 3/8".As a result, the trim material had to be large profiled.
The seal needed to be UV resistant, exterior weatherometer tested and compliant to SAE J1960.
The trim had to be easily applied and removed as necessary while maintaining edge retention.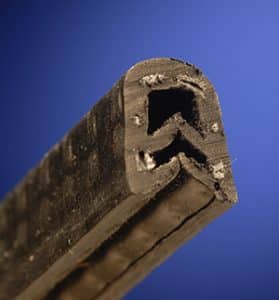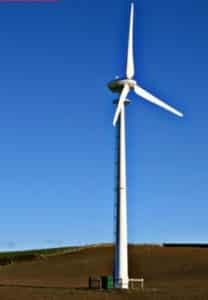 SOLUTION:
Replace the existing seals with the Trim-Fast EPDM S7 series.
Proven reliable environmental protection across many industries and applications.
Trim-Fast EPDM S7 series is large profiled and works on application thicknesses up to 3/8" (9.5mm)
Trim-Fast EPDM is UV resistant, exterior weatherometer tested, and compliant to SAE J1960.
Fast easy application with simple finger pressure with no adhesive.  It can be removed and reapplied as needed. The strong edge retention "grip" design resists high mechanical shock and vibration.
In addition, for this application, Spring-Fast grommet edging was employed to prevent wire abrasion in the hub/ machine head behind the rotor. It offers best-in-class wire abrasion protection.
Find out more about Trim-Fast EPDM here 
Request Free samples here